end of lease? book our Brisbane bond cleaning package!
let us help you get your BOND money back!
When you're moving out of a rental property at the end of your lease in Brisbane, you've got enough on your plate.
After the stress of moving, you don't want (or need) the added worry of ensuring the bathrooms and kitchen are mold and grease free, your garage is swept out and free of cobwebs and not to mention necessary spot cleaning or sometimes even a full wash of walls.
Star Express Cleaning is the star of Brisbane bond cleaning and is exclusively for tenants. We'll help ensure your end of lease rental property cleaning job passes its final inspection, so you get your rental bond back.
Whether it's a house, townhouse or apartment, at the end of your lease, our Brisbane bond cleaning services is exclusive for tenants.
We'll clean your vacant premises so it meets the expectations of even the toughest Property Manager. We can also take care of your hard rubbish removal, green waste removal. And then finally finish off the job with Professional Carpet Cleaning and Pest Control Services.
After all, we want you to get your rental bond back as much as you do so get a quote for our end of lease bond cleaning services.

Our NDIS cleaning services in your home are based around your preferences and what works best for you.

Understanding your needs are important to us, so we ensure we build a relationship with you from the very beginning.

It's not what you have in your life, but who you have in your life, and we're here to support you every step of the way.

Whenever you need us,  we can take your call any time – during day or night 24/7. Give us a call on 1800 845 001.

To meet our high standards all our team members who clean your home are fully trained and have approved police checks.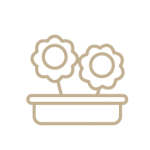 To ensure we clean what needs to be done, we create a complete checklist and it's backed by our 7 day Service Guarantee.

Unlike some cleaners, all our mops, towels and cleaning cloths a super-hot 95 degrees so they're ultra clean and fresh.

A fresh mop is used for every new home cleaning job to clean your floors. We never re-use dirty mops from other homes.
what our end of lease bond cleaning services include
Bathrooms

Bedrooms

Living areas

Carpets

Kitchens

Dining areas

Decks

Balconies
Rubbish removal

Rugs

Window cleaning

Dusting

Ironing

Laundering

Changing and replacing of linens

Moving-out cleans
New home cleans

End-of-lease bond cleaning

Lawn mowing

Garden maintenance

Outdoor kitchens

Pool glass fences

Mirrors

High ceilings
Hard to reach places

Home offices

Ladies lounges

Man-caves

Teen retreats

and more.