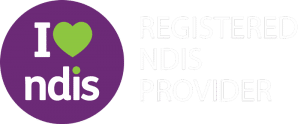 Moving Solutions Australia provides skilled, trustworthy, and reliable relocation services that take your physical and emotional needs into account.

We are here to alleviate your stress and manage your relocation by providing practical solutions, empathy, and care, all while adhering to the NDIS guidelines.

Our goal is to ease everyone's transition into the next chapter of their lives by providing a peaceful and organised start. We offer a comprehensive service that ensures you move into your new home with the least amount of disruption to your daily routine.

Fast and secure assistance with your packing, bond clean and your move.
The primary objective of NDIS is to provide all people with disabilities the support they need. Goals and support are a big part of NDIS intention, and we at Moving Solutions shoulders this call in supporting a disabled individual to move out of the home.
Whether you're ready to move out or have set a goal to do this in the future, Moving Solutions deliver cost-effective removal solutions for the beneficiaries of the NDIS. We help disabled individuals to move safely in their homes and take the stress out of their move.

Personal move Coordinator
We only employ professional registered NDIS Removalists who are constantly monitored to ensure reliability and overall safety.

Load, transport, & unloading
We have experienced and qualified professionals who can deliver all-in-one loading, transporting, and unloading household belongings, following safety standards.

Standard furniture placement
Unlike some cleaners, all our mops, towels and cleaning cloths a super-hot 95 degrees so they're ultra clean and fresh.

Standard transport of appliances

We provide a full range of logistics and transport services necessary for household appliances transport, including consumer electronics.

Qualified drivers and equipment

Our equipment and personnel have the quality and experience needed to successfully execute household moves, relocations, freight, and shipping.

Luxury cars, professional photographic equipment, and high-fashion clothing? We have the ability and scope to move it to your desired spot safely.