…Refer to your local state government for the latest responses to the coronavirus pandemic. You can also check restrictions in all states and territories using the 

COVID-19 Restriction Checker

.
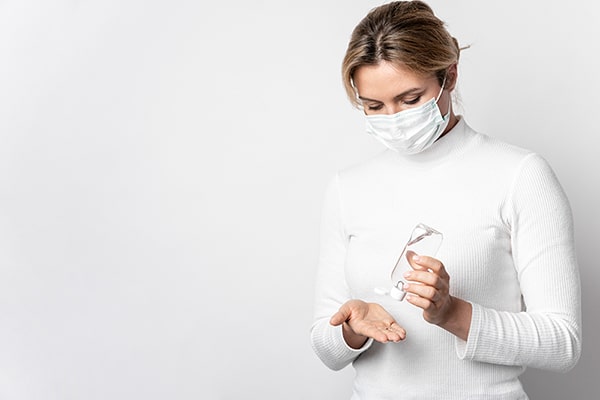 health information
symptoms of coronavirus include:
fever

coughing

sore throat

fatigue

shortness of breath
If you are sick and think you might have coronavirus, seek medical help.
You can call the National Coronavirus Helpline for information. If you require translating or interpreting services, call 131 450.
If you have serious symptoms such as difficulty breathing, call 000 for urgent medical help. The Department of Health's website has a range of information available in languages other than English to help people stay safe and minimise risks to the community.
stay safe
Always practise good hygiene, wash your hands for 20 seconds with soap and water, cover your coughs, avoid touching your eyes, nose and mouth.

Maintain social distance of at least 1.5 metres when outside your home.

Avoid physical greetings such as handshaking, hugs and kisses.

Use tap and go instead of cash.

Travel at quiet times and avoid crowds.

Be well informed – only use trusted official information. Download the Coronavirus Australia mobile phone app, subscribe to the Coronavirus Australia WhatsApp service, and visit www.australia.gov.au for the latest information.
older persons COVID-19 support line
The Older Persons COVID-19 Support Line informs, supports and connects for older Australians.
Some older people are vulnerable to COVID-19 but less connected to the internet and in need of ways to access information for their circumstances. The Older Persons COVID-19 Support Line provides information and support.
Older Australians, their families, friends and carers can FREECALL 1800 171 866 if they:
would like to talk with someone about the COVID-19 restrictions and its impact on them

feel lonely or worry about a loved one

care for someone and need some information or someone to talk to

need help or advice about changing the aged care services they are receiving

need help to access new care services or essential supplies such as shopping

have concern about themselves, a friend or family member living with Dementia

would like to arrange a one-off or regular wellbeing check for themselves, or someone else.
Older Australians, their relatives, carers, friends or supporters can:
call 1800 171 866

8.30am – 6pm AEST weekdays

for any information or services they may need.